Guild Quality Reviews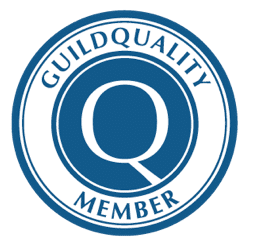 Our satisfaction first guarantee
 and dedication to customer satisfaction are reflected in our Guild Quality ratings and customer reviews.
"The level of commitment to service from American Home Renewal is unrivaled!" – R.A.I. San Bruno
Call 
800.747.0272
 or contact us using the form on the right and find out how we can transform your home.
Take a look at our incredible Guild Quality ratings!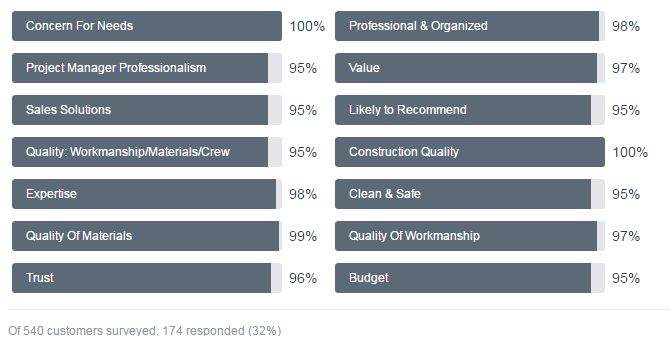 More real customer reviews from your Bay Area neighbors.

Working with American Home Renewal was a dream! Especially after not so perfect experience with other contractors. Every aspect, from sales to installation was way above expectation. This was a fantastic experience, I can't recommend this company enough!

Review by Emilie K. of San Francisco, California

The level of commitment to service from American Home Renewal is unrivaled.


Review by Harvey W of San Francisco California

Second job at house. Fantastic prices, fantastic service. Professional. I wouldn't waste my time completing survey if they weren't anything but.


Review by Dwayne N. of San Francisco, California

Micah came to our home to do the initial estimate and measuring and then came for follow-up measuring and answered all of our questions. The crew was amazingly polite and respectful, they did excellent work and cleaned up daily. I highly recommend this group.


Review by L.C.S of Oakland California

Had a wonderful experience with American Home Renewal. Highest level of work from sales, booking, scheduling, actual installation, follow-up. Not the cheapest but happy to pay for quality of service and product. Thank you very much.


Review by J.B.L of Redwood City, CA

Delivered a high quality project on time as promised. I am very pleased with the result. Everyone was a pleasure to deal with. The price was very competitive. Other contractors ended up higher priced since they had to rent the necessary equipment. I think American Home Renewal having their own crew and equipment was a huge advantage as to price and quality of work.

Review by Jon L. of Bethel Island, California

Everyone I dealt with was thorough and professional. The installers were very helpful, removing and replacing window coverings and helping me move large pieces of furniture.


Review by Ellen B. of San Rafael, California

It's so rare and in turn, gratifying to experience professionalism, integrity and quality workmanship. We are extremely satisfied with American Home Renewal.

Review by Steve S. of San Francisco, California

American Home Renewal made good on its word and I'm very satisfied with the replacement windows and the quality of the work.

Review by Philomena M. of San Francisco, California

We had two projects completed by American Home Renewal and would call them again anytime if we need work done.

Review by Rahul S. of San Francisco, California

About as smooth an installation as you could ask for. I was worried about the cramped area available for working on the wall being re-sided, But they managed it with minimal impact on the encroaching vegetation and fencing and were flexible with complications around gaining access. The quality of the materials and the work inspired confidence.

Review by John A. of San Francisco, California

They did an excellent job. I love my new windows!

Review by Karen W. of South San Francisco, California