Vinyl siding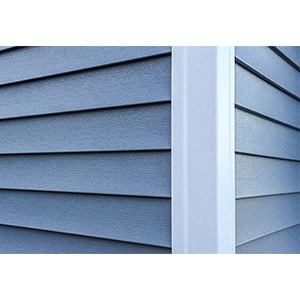 Vinyl siding is popular because of its durability, versatility and ease of maintenance; vinyl siding is impact resistant, rigid, strong and virtually maintenance free.
At American Home Renewal we are the recognized experts in vinyl siding. We have received local and national awards for the last 16 years for siding projects we've completed. We are all trained by the manufacturers in both product knowledge and installations. We do not outsource any of our equipment, staging or scaffolding. We don't just dabble in siding installation, we specialize in it! Years of experience have given us the know-how to complete your siding project quickly and efficiently.
Our vinyl siding is available in a broad palette of colors, profiles and architectural trim to assist architects, builders and homeowners in customizing their new construction and renovation designs, and can complement historical restoration projects. Visit our siding gallery for inspiration and ideas. Vinyl siding also is available in many profiles, including horizontal and vertical panels, shakes, scallops, shingles, fishscale, traditional lap, dutchlap and beaded designs in various widths. All these choices and remember you will Never Paint Again!
With the ability to withstand high winds (certified up to 110 mph or higher) and a composition that resists heat, cold and moisture, vinyl siding retains its looks over time. And vinyl siding never ever needs paint. The only maintenance it requires is a simple wash with a soft cloth and garden hose.